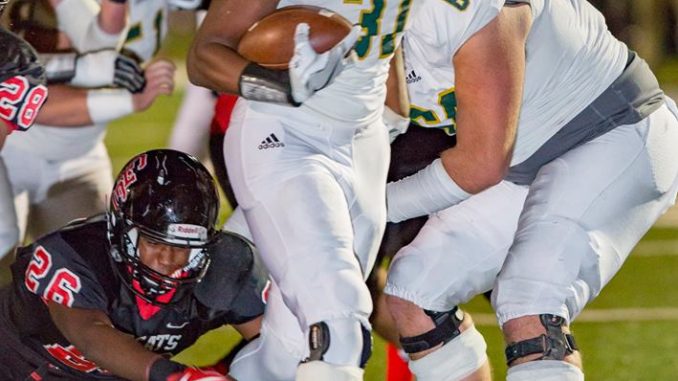 Published by KnoxNews.com
Congratulations DaShon, Joshua, Jake, Stiles, & Jack for the well deserved recognition by the Knox News Sentinel PrepXtra, for all your hard work in the win over Central High School in the 4A State Semifinal!
Dashon Bussell, Catholic. Bussell had five receptions for 88 yards one touchdown in the 42-7 win over Central.
Joshua Brown, Catholic. Brown had nine rushes for 67 yards and one touchdown in the win.
Jake Mahoney, Catholic. Mahoney had eight tackles four solo tackles, an interception and one fumble recovery in the win.
Stiles Moore, Catholic. Moore had five tackles, one solo tackle and one sack in the win.
Jack Sompayrac, Catholic. Sompayrac was 15-of-21 for 205 yards and two touchdown passes, he also had 13 rushes for 58 yards and two touchdowns in the win.